Hobart Accommodation Search
For Cheap, Luxury or Discount Hotels around Hobart
Welcome to the beautiful region of Hobart in Tasmania, Australia! This region is known for its picturesque landscapes, ocean views, and historical landmarks. Whether you're planning a family vacation, a romantic getaway, or a solo adventure, you'll need the perfect accommodation to make your stay comfortable and memorable. Here are some of the best accommodations in and around the Hobart region:
1. Salamanca Suites - Located in the heart of Hobart's CBD, the Salamanca Suites are a perfect blend of luxury and comfort. With spacious rooms, modern amenities, and stunning views of the city, these suites provide the ultimate relaxation experience.
2. The Islington Hotel - This boutique hotel is known for its personalized service and attention to detail. With only 12 rooms, guests can expect privacy and exclusivity. The Islington provides a historic location, jacuzzi suites and an afternoon tea all for your enjoyment.
3. Mona Pavilions - Located on the banks of River Derwent in the small town of Berriedale, this hotel offers a one-of-a-kind art concept experience. Designed by renowned architect Nonda Katsalidis, the Mona Pavilions offer spacious rooms, contemporary art, and impressive views of the river and mountain.
4. Lenna of Hobart - This historic hotel dates back over 150 years. It has recently gone through a major renovation, so guests can expect modern, chic decor mixed with classic charm. Lenna provides the perfect location, situated only walking distance from Hobart's waterfront.
5. Freycinet Lodge - About two hours north of Hobart in the stunning Freycinet National Park, Freycinet Lodge offers eco-friendly cabins and a gorgeous surroundings. You'll feel at one with nature, with sandy beaches nearby and interconnecting walking tracks.
Hobart and the surrounding region have an array of accommodations to cater to any traveler's personal preferences and needs. Book your stay and see Tasmanian wilderness and its historic locations from a comfortable spot.
This is the worlds leading discount accommodation cross search engine

save up to 80%


This is the same set of services most travel agents use, Free to bookmark and share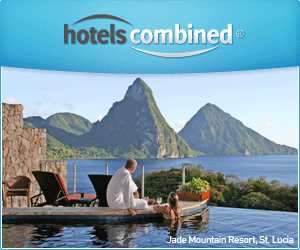 This is the site for Hobart Tasmania . Are you searching in the right Australian Region?
MOVE PORTAL